The leader of which country adversarial to the U.S. mocked America's presidential election in a televised address?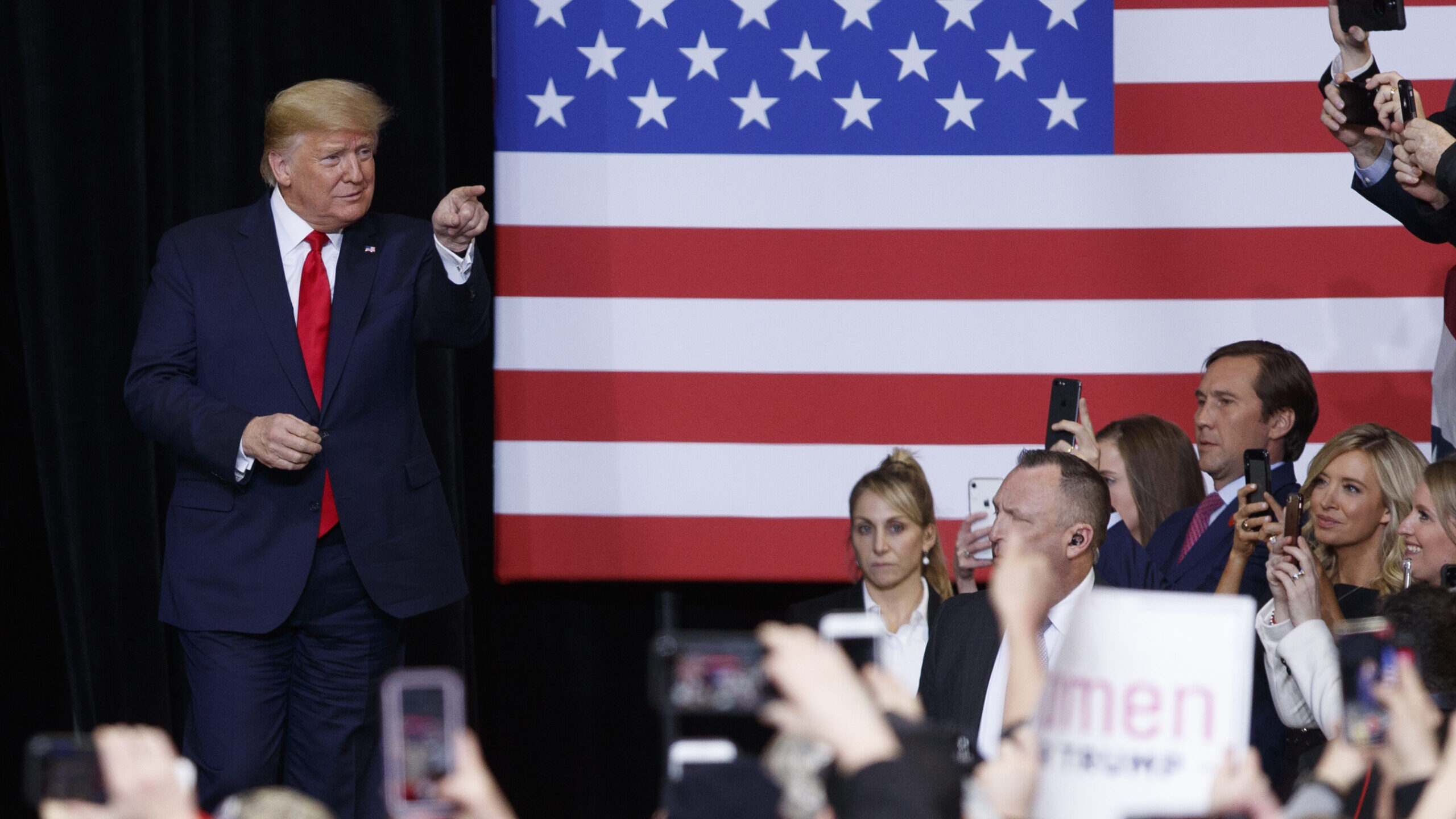 Tom Brenner, Getty Images
Iran's Supreme leader Ayatollah Ali Khamenei jabbed at President Donald Trump for claiming America's elections are rife with fraud while he's the sitting president.
Advertisement
<!-quiz_inarticle_1-->
The United Arab Emirates announced a relaxation of Islamic laws on which of the following subjects?
Francois Nel, Getty Images
The UAE plans to decriminalize "actions that don't harm others." That will end judicial punishments for adults who live together without first being wed.
Advertisement
<!-quiz_inarticle_2-->
Five hundred people were forced to evacuate from their mountainside homes in what country because of concerns that its most active volcano could erupt at any time?
Ulet Ifansasti, Getty Images
Volcanic activity at Mount Merapi on the island of Java has been steadily increasing since June. About 250,000 people live within six miles of the mountain.
Advertisement
<!-quiz_inarticle_3-->
Instead of booking a luxury Four Seasons Hotel for a press conference, Donald Trump's campaign team held it at which business?
Chris McGrath, Getty Images
Donald Trump did not attend the press briefing outside a landscaping business; it quickly trended on Twitter, making his lawyer Rudy Giuliani and his son Eric objects of ridicule.
Advertisement
<!-quiz_inarticle_4-->
Elon Musk's electric car company finally released what kind of Tesla-branded liquor?
Maja Hitij, Getty Images
Tesla Tequila, which Musk first announced April 1, costs $250 a bottle—making it no joke for April Fool's Day skeptics.
Advertisement
<!-quiz_inarticle_5-->
Which NBC "Today" personality revealed his prostate cancer diagnosis during the show?
Drew Angerer/Getty Images
Roker, 66, said he wanted to share his cancer journey with the world to urge other at-risk men to get regular checkups—especially black men, who have a 1 in 7 chance of testing positive.
Advertisement
<!-quiz_inarticle_6-->
Sheriff's deputies had to remove what wild animal from a Florida elementary school's playground?
Cliff Hawkins, Getty Images
Although Everglades Elementary School's mascot is an alligator, the Okeechobee County Sheriff's Office hauled away the 4-1/2 foot-long reptile and named it "Everglades" before releasing it into its natural habitat.
Advertisement
<!-quiz_inarticle_7-->
What NFL record did the Baltimore Ravens set in their 24–10 victory over the Indianapolis Colts on Nov. 8?
Scott Halleran, Getty Images
With 31 straight 20-point games, QB Lamar Jackson and the Ravens broke the previous record set by Peyton Manning's Denver Broncos in the 2012, 2013 and 2014 seasons.
Advertisement
<!-quiz_inarticle_8-->
Jim Carrey incorporated which of his past movie characters during a Joe Biden victory-themed comedy sketch on "Saturday Night Live"?
Mario Tama, Getty Images
Carrey channeled his famous pet detective character, mocking President Donald Trump as a "Loooooo-Zerrrrr."
Advertisement
<!-quiz_inarticle_9-->
Which head of state was absent from the list of South American leaders who formally congratulated Joe Biden?
Scott Olson, Getty Images
Bolsonaro, known as "the Trump of the Tropics," shares with Trump a disdain for Covid-19 masks. His son Eduardo, a Brazilian congressman, tweeted in defense of the U.S. president after Election Day.