Just 3 percent of trees in Israel are threatened, compared to 30 percent of trees in threat of extinction worldwide.
The 'Bronze Bomber' is looking to finally beat WBC heavyweight champion Fury in their third match on Oct. 9.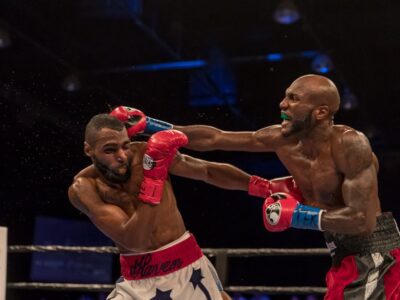 "My dad would tell me, 'You're going to end up in jail, or you're going to end up dead.'" How Price avoided that fate.
TikTok fans got a kick out of seeing mother scatter rice grains on the floor in ploy to get daughter to clean up the mess.
---
Though it's a remake, the streaming-service film's no-frills approach (and Jake Gyllenhaal) display surprising originality. 
Red Planet's surface has been revealed in never-before-seen detail as the Mars rover searches for signs of life.

Cryptocurrencies, dinosaurs and video games are in the news.
They can show expertise in some cases, but in others, may boost the holder's ego more than career possibilities.
Blowfish, jellyfish, pipefish and prehistoric-looking creatures feature on his Instagram page.
The processes for recycling carbon dioxide into fuel is 100 times more productive than it was just a decade ago, scientists say.
Black patients in urban areas are less likely to be waitlisted for kidney transplants.
The opposition hopes to mobilize against Maduro's dictatorship. The political climate makes regaining momentum an uphill battle.
The leaders of Australia, India and Japan are in Washington to seek cooperation in the face of China's growing power.
Proposal knocks $7,500 off electric vehicle purchase, and as much as $12,500 if it's U.S.-made.
Amateur sleuths provided videos and photos, helping astronomers to triangulate the location of space rocks.
SmartAID provides at-risk women with reliable telecommunications access so that they can get mental health support.
Archeologists find a solid gold Eye of Horus, as well as ivory reliefs depicting women bearing offerings to the gods.
Police use "The Enforcer" to bend the bars and release the trapped toddler. 
Independent cannabis producers in Mexico face harassment from organized crime and hope new, stronger laws will protect them. 
Nurse shark's egg will grow to become a 10-foot long bottom-dweller.
MIT engineers develop scalable decontamination that can be used at the residential and industrial levels.
Birds flocked to urban areas while people stayed indoors during COVID.
Vampire bats use their individual squeaks to chat with friends and share information on the best food, says new study.
Cabs that can be hailed in the street with an app will be on the road within months.
Technologies turn leftover food into natural cooking gas and filter air to neutralize Covid virus.
Yesterday's energy infrastructure is not ready for tomorrow's weather, industry experts say.
West African countries are particularly vulnerable because their governments lack the resources to enforce the borders.
With an investment of $500 million, Nuvemshop becomes Brazil's newest unicorn. 
Analysts are concerned the U.S. faces severe supply-side constraints.