Matias Tartiere has already walked countries in Africa, Asia and Europe, covering more than 5,900 miles.  
The company's Asterra division locates underground water leaks. The tech has saved more than 9 billion gallons of drinking water.
Eleven giant biospheres will recreate sky-scraping jungles, lakes, coasts and savannahs to provide natural homes for its animals. 
During a walk in the woods, the dog dug up a pot of hundreds of silver coins worth an estimated $90,000.
---
Two Italian researchers launched an Instagram page to shed light on the impact of the travel ban on immigrants working in the U.S.
Moscow's unmanned war machine integrated into combat formation for the first time during military exercises.

Equal pay milestones, influential musicians and recall elections are in the news.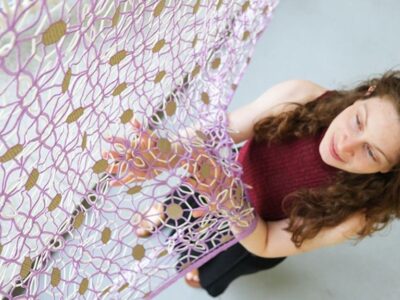 Ganit Goldstein's functional designs make clothing more sustainable and customized. They could also charge your phone.
Boxer discusses his plan for beating Terence Crawford, how he lost to Errol Spence and why a Manny Pacquiao fight didn't happen.
Former footballer has launched Mission1Race to help show that we are all uniquely alike.
Latest economic reports show prices and retail sales are up, while poverty levels dip.
For the first time, a foreign leader addresses Mexicans in military parade.
Demonstrations against President Jair Bolsonaro had a low turnout throughout Brazil, despite various government scandals.
Lawmakers must negotiate a compromise in the limited time they have remaining.
Researcher says government must engage rural people to coexist with growing wolf packs.
Over 1,000 Nigerian soldiers sacked his self-declared Kalukuta Republic in Lagos in February 1977.
Police dogs Socks and Bryn are fine after the incident.
Sheriff says dogs took bullets that would have hit human officers had they encountered the suspect first.
Botched effort switched heads of saints — from Peter to Thomas. 
Sea slugs and manta shrimp are among his favorite subjects.
Scientists discover from 4-billion-year-old ash that Mars' giant craters are really the remains of massive eruptions. 
Snakes that survived the blast went on to fill the evolutionary gaps left by the mass extinction. 
Hibiscus blossoms develop nanoscale ridges to diffract light.
What if homes, businesses and hospitals could generate their own electricity as power cuts become increasingly common worldwide?
Black-eyed pea virus that's harmless to humans tricks the body into an immune response.
Free on-the-go gaming-type app builds communities of students with similar interests, led by mentors in their native tongue.
But analysts note that lingering storm activity along the U.S. Gulf Coast could make for a bumpy ride.
A family of German immigrants brought the instrument to the Americas. Today, musicians struggle to keep their craft alive. 
Israel's position is more than double the closest runner-up — Switzerland, which saw a 165 percent increase.