Several large and destructive tornadoes tore through multiple states on Friday, prompting several tornado emergencies 
Despite his age, Anthony Pettis is taking a big risk boxing Roy Jones Jr. on Saturday night. 
President Joe Biden is expected to tighten regulations on banks, prompted by the biggest banking collapse since the 2008 crisis
La Cámara de Comercio Hispana de Illinois (IHCC) respaldó la candidatura de Paul Vallas a la alcaldía de Chicago 
Ari Rastegar's real estate empire is keeping up with the trend for new construction, using what he learned in New York.
Former President Donald Trump is officially the only former president indicted but faces other legal troubles elsewhere
---
Former President Donald Trump became the first former president to be indicted of a crime in over hush money payments
Another blockbuster storm that will unload heavy snow and stir up strong winds is likely to evolve into a full-fledged blizzard 
AccuWeather meteorologists have already begun to sound the alarm to alert people about a major outbreak of severe weather

Oxford Dictionary's word of the year, NFL's winning franchise and power outages are in the news.
An engineer is utilizing one of the biggest AI tools to analyze financial documents from an AI company using the investment style
The Illinois Hispanic Chamber of Commerce (IHCC) endorsed the candidacy of Paul Vallas for mayor of Chicago as the race heats up
Regulators faced the U.S. Senate Committee in the collapse of Silicon Valley Bank and Signature Bank as the banks to address risk
Several banks have collapsed in 2023, including Silvergate Capital, Signature Bank and Silicon Valley Bank, unit of SVB Financial
The former president has been indicted by the New York grand jury over the hush money payments made to a former adult film star
The race for the 2024 presidential election continues to intensify and could see an head-to-head battle for the GOP nomination
Donald Trump's campaign trail couldn't have started any better for the former president, who is facing the prospect of indictment
A young Olympic ice hockey star from Ukraine who left his home after the bombing of his neighborhood rink is now a hockey star.
Recent heavy rain sent a massive landslide crashing down on a small community in Ecuador that killed at least seven people 
The statistics used in the current brochures used to inform patients about probable risks are stale, new research reveals.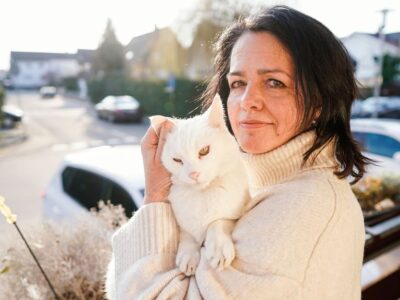 The thought of loving pet owners having to choose between remaining in their home and keeping their pet is just awful for tenants
These British triplets have set two Guinness World Records as the parents faced obstacles and challenges while in the ICU
Dr. Juliette Hobson believes many are not doing enough to reduce the pressure and stress of the day job, and over time 
It backs the 'outside in' idea that states that scales migrated into the mouths of ancient vertebrates. 
Such substances are bad for people's health over the long run, medical researchers in Austria say.
The estimated size of the bird's eyeball suggests it was active during the day, unlike its modern nocturnal relatives.
The collapse of Silicon Valley Bank has sounded an alarm for the entire banking sector as a VC Tech still banks there 
A group of researchers and non-profits have released an open document asking leaders to urgently fill the void in lunar policy.
Because Tesla CEO Elon Musk has his fingers in many pies while one controversial technology keeps him up at night and this is why
The stability of Deutsche Bank could put Europe in panic mode as two of the major US banks have collapsed in the wake of a crisis
Twitter CEO Elon Musk chose an odd time to email employees last week about the social media company's remote-working policy