Zenger News obtained the video from the Ministry of Defence (MoD) of the Russian Federation on Friday, 20th May.
On Monday, May 23, the little queen got the chance to visit Queen Elizabeth's royal residence in London. Nadine Stephens committed to turn her home into a vintage paradise, filled with hand-me-down goods and upcycled furniture.
The EA Sports virtual event, a first in the region, will be streamed in the metaverse.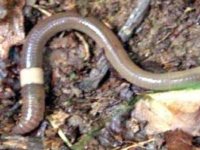 Experts warn these invaders — able to leap a foot in the air — have voracious appetites for fallen leaves found in topsoil.
Sakura is the automaker's first Kei car that runs solely on electric power. 
BUSINESS BRIEFS
UBQ Materials collaborates with PepsiCo on pallets and with Resirene to incorporate its plastic replacement into polystyrene.

It also leaves a void that will be filled by sites often motivated by politics rather than faith.
Twisters are capable of hurling objects through the air like a deadly missile.
With 47 confirmed cases of the virus across six states, human-to-human transmission is a growing concern. 

New Japanese research has shown that drinking deep seawater (DSW) brings real health benefits. PIC OF THE DAY

Research has shown that two-thirds of young people believe a lack of financial education has led them into debt.
Zen and four others were detained by the Chinese government, charged with "collusion with foreign forces."
Pedro Castillo made the announcement after a three-year-old girl was abducted and raped in the city of Chiclayo last week.
The Operational Command West (Ukrainian Ground Forces) fires a flurry of rockets at Russian targets from a mobile launcher.
Zenger News obtained the footage from the 30th Independent Mechanized Brigade on Monday, May 23.
Russian troops invaded Ukraine on February 24 in what the Kremlin is still calling a "special military operation".
Terrified pooch had to be sedated by a vet before rescuers could pull it free. 
NGO claims that Spain conducted 817,742 experiments on animals in 2019, with 12 percent for the regulatory testing of medicines.
Dead piglets can also be seen rotting in harsh conditions, which are later collected by employees and placed in plastic buckets.

Such substances are bad for people's health over the long run, medical researchers in Austria say.
The estimated size of the bird's eyeball suggests it was active during the day, unlike its modern nocturnal relatives.
The scientists believe that recreating these scents may provide new insights into social hierarchies and practices of the time.
The auction took place at the Mercedes-Benz Museum in the German city of Stuttgart on May 5.
The Japanese electronics giant is establishing a dominant presence in the virtual immersive world.
Lukashenko has bought nuclear-capable Iskander missiles from Putin and says he plans to produce his own.
The not-for-profit HomeStart helps strapped families with proceeds from the sale of virtual apartments.
According to experts credit organizations look at your Facebook page to see what you spend on clothes or travel.
New NFTs in test version of the "Runiverse" are released.