One of Britain's most successful film poster designers is putting some of the gems of his collection up for auction.
Brian Bysouth, who made his name designing for the James Bond franchise, is selling 75 lots of his original artwork and signed posters.
Among the highlights of the collection is his iconic artwork for the 1986 film Class of Nuke 'Em High (1986), which depicts school kids next to a nuclear reactor.
Signed by Bysouth, it is expected to fetch £4,000 ($5,078) when it goes under the hammer at Ewbank's auctioneers on Saturday, July 8.
Bysouth, 86, devised the artwork for Hollywood blockbusters such as the Indiana Jones movie Raiders of the Lost Ark and also video releases for the hit TV series Star Trek.
He retired in 2002 but still paints occasionally and is now selling off some of his favorite pieces.
Also up for sale is his artwork for the 1994 film The Shadow, showing Alec Baldwin as the title character Lamont Cranston, which is expected to fetch £800 ($1,015).
Ewbank's head of entertainment memorabilia Alastair McCrea said: "Brian Bysouth is a legend among his fellow artists, as well as film fans. Much of his work is iconic, highly decorative and perfect for any collector's wall.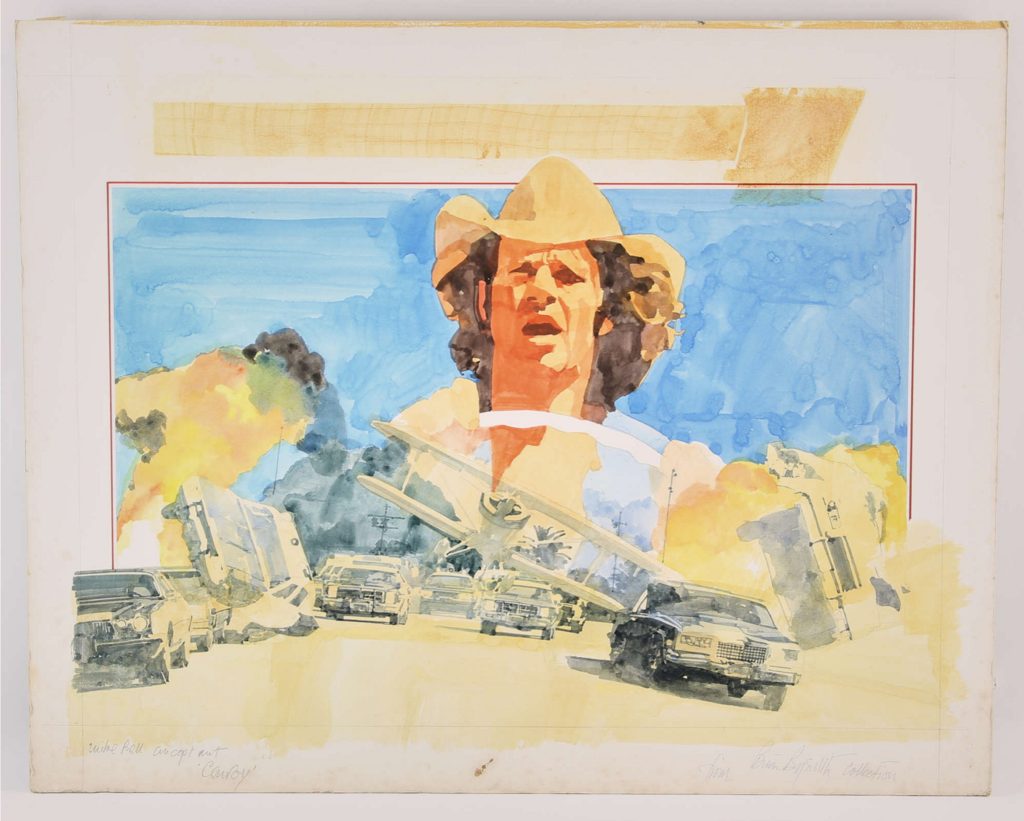 "To be able to offer original artwork as well is very exciting."
Born in London, Bysouth completed his National Service after attending Willesden School Of Art on a scholarship.
Back in civvy street, he decided to make his living as a commercial artist and joined the Downtons agency.
There he designed his first poster, for the 1959 film Tiger Bay, starring John Mills.
He then went on to work on the James Bond Franchise, including the first two films Dr. No and From Russia With Love.
Bysouth's involvement with Bond was to continue for decades, including as a freelancer from the 1970s.
Films sporting his artwork include For Your Eyes Only and The Living Daylights, while the last Bond poster he worked on was for the 1999 release The World Is Not Enough. Non-film work included designing adverts for the launch of Capital Radio, a brewery and even Quaker.
The sale also features an extensive array of film posters from other sources, including classic designs from the Carry On movies.
Visit here to bid online.
Produced in association with SWNS Talker
Edited by Joseph Donald Gunderson and Jessi Rexroad Shull
"What's the latest with Florida Man?"
Get news, handpicked just for you, in your box.