Chronic kidney disease (CKD) affects an estimated 10% of the world, which is just under 800 million people.
According to the US-based National Kidney Foundation, 90% of people affected by the disease don't know they have it at the early stages, allowing it to progress undetected.
In some cases, CKD is caught only at "end stage," when kidneys are failing and require either a transplant or dialysis — a grueling, weekly procedure to remove waste and excess fluid from the blood. The average survival rate of dialysis patients is five years.
Nephrospec
<!-article_inarticle_2-->
Curespec, based in Yehud-Monosson in Israel, claims its unique device, Nephrospec, can postpone the dialysis treatment of stage three and four CKD patients by up to 12 months.
The treatment promotes new blood-vessel formation and restores damaged tissue function after six painless treatment sessions over a three-week period.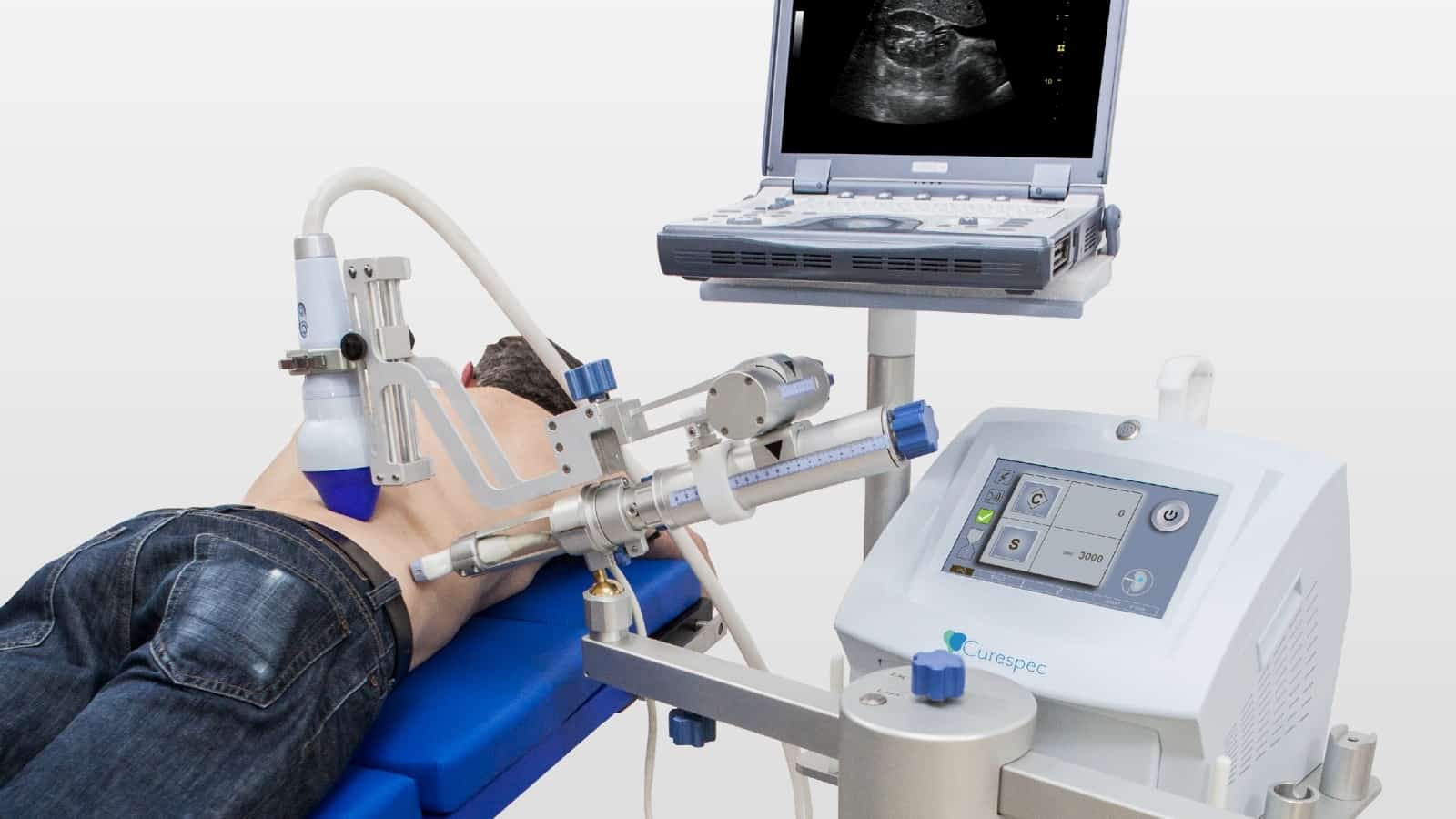 "There is currently no cure for CKD, only medication that can slow its progress," Curespec CEO Rotem Kaynan said.
Kaynan, a biomedical engineer, says the startup is hoping that one day Nephrospec could keep CKD patients off dialysis indefinitely.
<!-article_inarticle_3-->
"CKD patients are normally in a constant state of deterioration. Our expectation is that with this treatment, they remain in the maintenance stage for as long as possible."
Curespec began as a department at Medispec, a medical device manufacturer founded in 1992 by Avner Spector — a mechanical engineer with many years of experience at various medical tech companies.
Medispec's main area of expertise is application of electro-hydraulic acoustic therapy (eHAT) — an acoustic wave treatment that uses less intensity than traditional shockwave treatments — to treat cardiological and urological disorders, including erectile dysfunction.
A personal motivation
Three years ago, Medispec began developing Nephrospec — also based on the eHAT application — as a way to try and help the wife of Spector's good friend, who was suffering from CKD.
"She ultimately passed away, but during that time we conducted preclinical trials with very nice results," Kaynan says.
In November 2021, it was decided to continue with further development of Nephrospec as part of a separate corporate entity. Curespec now boasts five full-time employees and as many registered medical patents encompassing various aspects of the Nephrospec device.
In July, Spector was announced as the 2023 recipient of the Lifetime Achievement Prize, awarded by the Manufacturers' Association of Israel.
"I see Nephrospec as the flagship of my industrial activity that offers an opportunity to CKD patients to postpone — or even prevent — dialysis, which can drastically improve their quality of life," Spector said.
Hand in hand with hypertension
The company is now working to prove the device's efficacy by conducting clinical trials with a larger experimental group.
Nephrospec is also being promoted as an effective treatment for hypertension.
"CKD and hypertension go hand in hand," says Kaynan, adding that hypertension is one of the risk factors for developing kidney problems.
Kaynan says the cost of treating hypertension around the world adds up to around $370 billion a year, while the cost of treating dialysis patients stands at around $100 billion annually. Curespec could lower those costs significantly. "It will save a lot of money for health insurance companies in the US."
Kidney dialysis is grueling and costly. Photo by Hospital Man via Shutterstock.com
Nephrospec is compact, designed for easy implementation in any medical facility. For the benefit of clinical trials, the device has already been deployed at Israel's Sheba Medical Center and Shaare Zedek Medical Center, as well as hospitals in Germany, Switzerland and the United States.
If the trials are successful, the devices will remain at the respective hospitals as part of the facility's CKD treatment plan.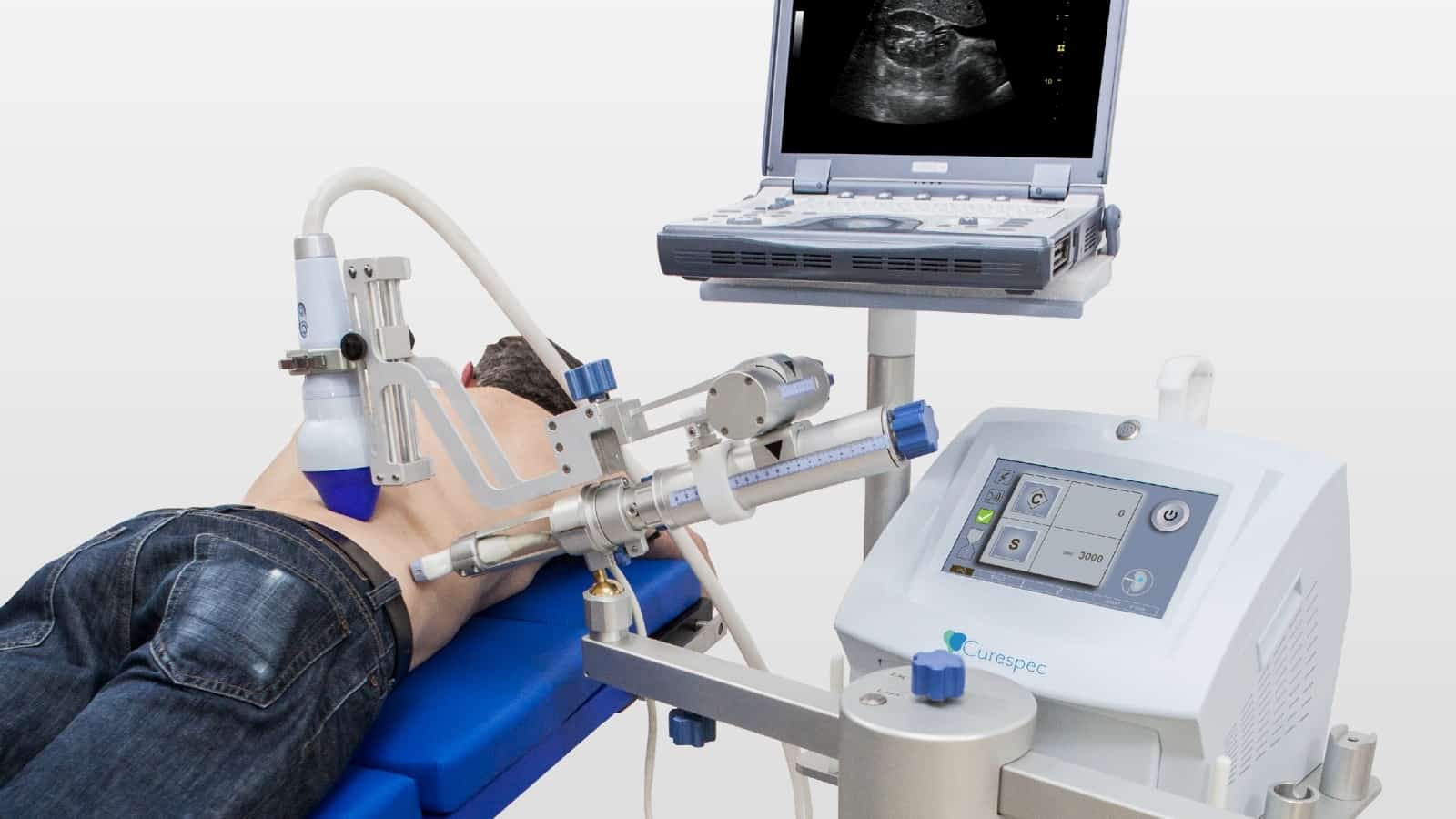 "In Israel, at the initial stage the treatment will be funded by patients themselves, then by private insurance companies and later become part of the healthcare services basket, funded fully by the health system," Kaynan explains.
The company has so far raised over $1 million from private investors, in addition to a $3.4 million grant from the Mayo Clinic and an initial $3 million investment from Medispec. Another seed funding round now aims to raise $10 million to complete its clinical trials.
"What we're doing is on par with tikkun olam," says Kaynan, referring to the Jewish value of improving the world. "It sounds dramatic, but it's true."
Produced in association with ISRAEL21c