This Fool returned for its second season on Hulu last week and yes it still is "that good" and then some. The first season garnered the irreverent comedy series a 100% on Rotten Tomatoes. "It resoundingly succeeds as an unsentimental comedy about community and family… and what a pain in the neck they can be," said the critics. The second season is all that and much more.
Season two picks up with Julio (Chris Estrada) and Luis (Frankie Quinones) facing the challenges of their new living situation in a tiny garage. Amidst the uproar in the barrio over a crowing rooster and his owner. This kicks off the season in the right tone — over-the-top outrageous, and it follows with unpredictable twists and turns in the world of This Fool.
Julio, is on a break with his on-and-off-again girlfriend Maggie (Michelle Ortiz), who unexpectedly marries another man named Julio. Julio's mother (Laura Patalano), has retired, and becomes the quirky, well-intentioned but misguided caretaker for an elderly woman she accidentally hits with her car.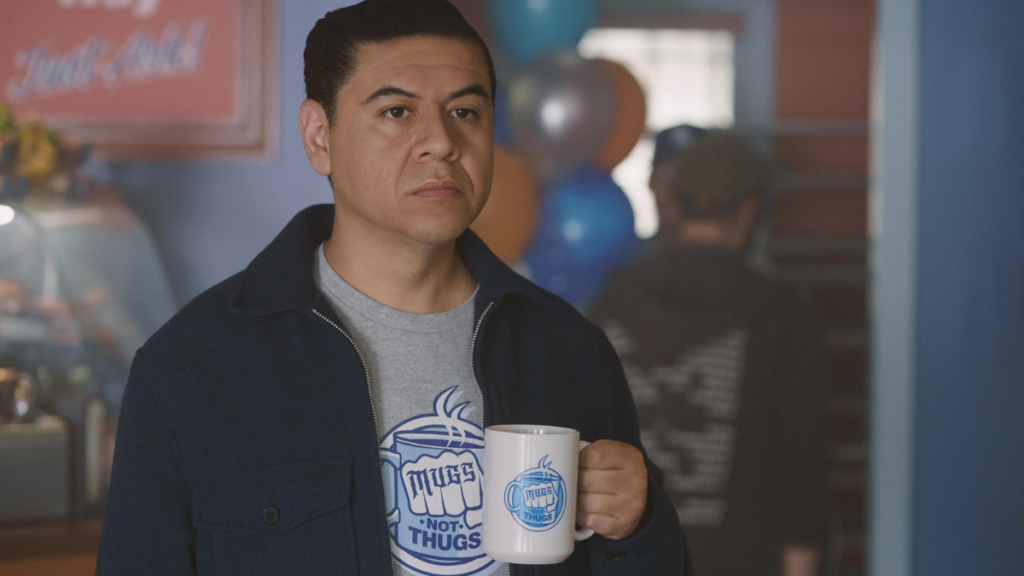 "This season, This Fool doesn't shy away from addressing the complexities of family, business, and relationships. It tackles social issues with its signature comedic edge," said Latin Heat. Minister Payne, formally the head of the non-profit Hugs Not Thugs (Michael Imperioli) from season one, is off in a commune living the "poor life" until Julio and Luis convince him to be part of their new venture Mugs Not Thugs.
<!-article_inarticle_2-->
The show brilliantly weaves these personal storylines with a delightful ensemble of colorful characters, juxtaposing the dichotomy of their situations. Luis, now working as a security guard, musters up the courage to ask the beautiful grocery checkout girl out. She finally agrees, but it seems she is more interested in traveling the world than a relationship. The rich want to live like the poor, and the poor what to feel rich. Maggie leaves the poor Julio for attorney Julio, only to find that it is not all she thought it would be.
The business partnership between Julio, Luis, the baker extraordinaire Chef Percy Williams (Jamar Malachi Neighbors) at Mugs not Thugs, and Minister Payne showcases the characters' entrepreneurial spirit with a layer of absurdity (of course) as in the scene with Bill Pullman in a very special (not credited) cameo in episode 8.
The series' strength lies in its ability to weave together outrageous situations, witty dialogues, and strong character dynamics into a hilarious and cohesive narrative. "The chemistry between the main cast is palpable, and the addition of new characters seamlessly integrates them into the fold," said Latin Heat.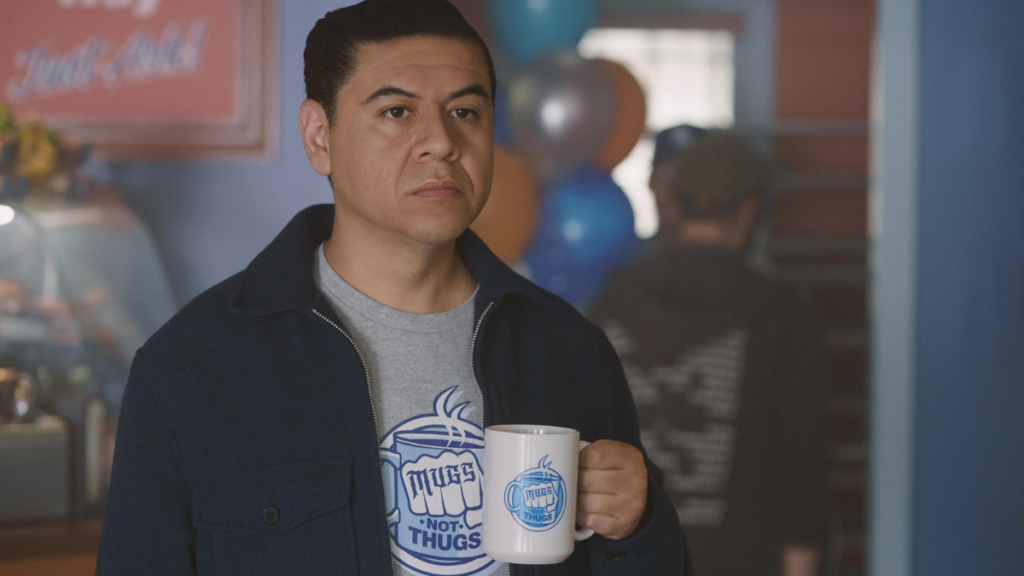 Once again This Fool doesn't miss a beat in delivering sidesplitting laughter, but it also skillfully incorporates social commentary and thoughtful character development. The writing in this show is so good, that most viewers will be busy laughing and will not immediately see how these issues are being addressed. The mental health of nearly all the characters is an underlying theme this season. Julio's journey into depression after his girlfriend's departure allows for insightful discussions on mental health, while his eventual acceptance of therapy exemplifies the show's commitment to exploring relevant topics with a humorous touch.
<!-article_inarticle_3-->
This Fool is a riotous and unapologetic romp that manages to entertain while addressing significant social issues. With its witty humor and dynamic cast, this 2nd season proves that the series has truly found its stride. Whether you're a fan of laughs, heartfelt moments, or both, This Fool is a must-watch on Hulu where it is currently streaming.
As the season comes to a close, viewers will be left eagerly anticipating the next installment of this uproarious comedy.
Produced in association with Latin Heat
Edited by Judy J. Rotich and Newsdesk Manager