FM Eli Cohen Praises Gaza Operation
The terms of the Egyptian-brokered ceasefire with Palestinian
The terms of the Egyptian-brokered ceasefire with Palestinian Islamic Jihad were favorable to Israel, Foreign Minister Eli Cohen indicated on Sunday. "We did not promise anything," the diplomat told Army Radio. The Gaza-based terrorist organization had earlier demanded that Israel stop targeting the killings of its leadership and hand over the body of its operative Khader Adnan, who died in prison following an 87-day hunger strike.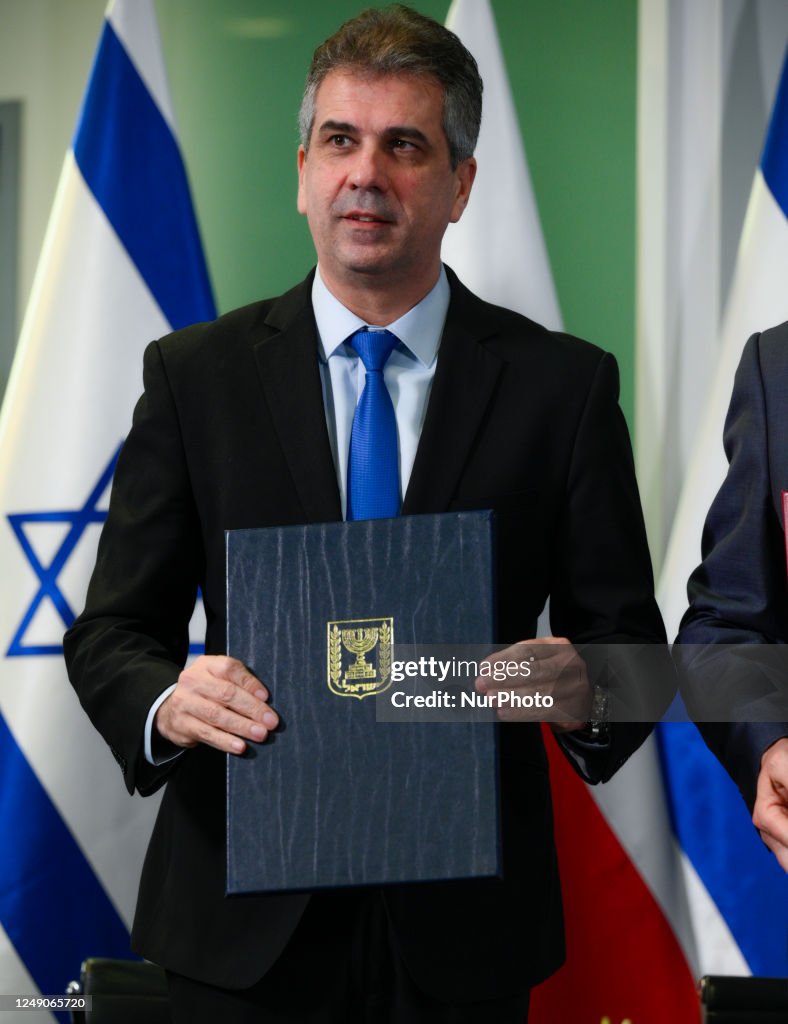 The truce took effect at 10 p.m. on Saturday although the Gazan terrorists violated it for a few hours. On Sunday restrictions began to be eased as Israelis and Gazans started returning to a normal routine after five days of fighting that saw more than 1,250 rockets fired at Israel and some 400 Israel Air Force strikes on Islamic Jihad sites in the Strip.
"In light of the agreement of the Palestinian and the Israeli side, Egypt announces a ceasefire between the Palestinian and the Israeli sides has been reached," the text of the agreement states, as reported by Reuters. "The two sides will abide by the ceasefire which will include an end to targeting civilians, house demolition, an end to targeting individuals immediately when the ceasefire goes into effect," it said.
Cohen praised "Operation Shield and Arrow" in an interview with Arutz Sheva. "We have made a very significant and important diplomatic gain, we succeeded in finishing this operation without any condemnation, and there were quite a few nations that expressed strong support for Israel's right to defend herself," Cohen emphasized.
<!-article_inarticle_2-->
He added: "We proved, and I say this as a Cabinet member, that we changed the equation. Islamic Jihad received a critical blow and its leadership was annihilated. They felt frustrated that they didn't gain anything from the operation. "We responded with a very substantial offensive initiative, we managed to isolate Jihad, and we proved to the world that even if we have arguments between us when it comes to security we are all united as one nation and the State of Israel settles the score with anyone who threatens us and tries to harm our citizens. "Anyone who has Jewish blood on his hands will pay the price. Our policy of reacting fiercely will continue, and our message to our enemies is clear," Cohen said.
Produced in association with Jewish News Syndicate