Rare sheep resembling badgers are now being bred on a farm for the first time in the UK.
Sheep expert and farmer Sue Andrew says her seven new "Badger Face Texels" are among the first in the UK – having been brought over from the Netherlands.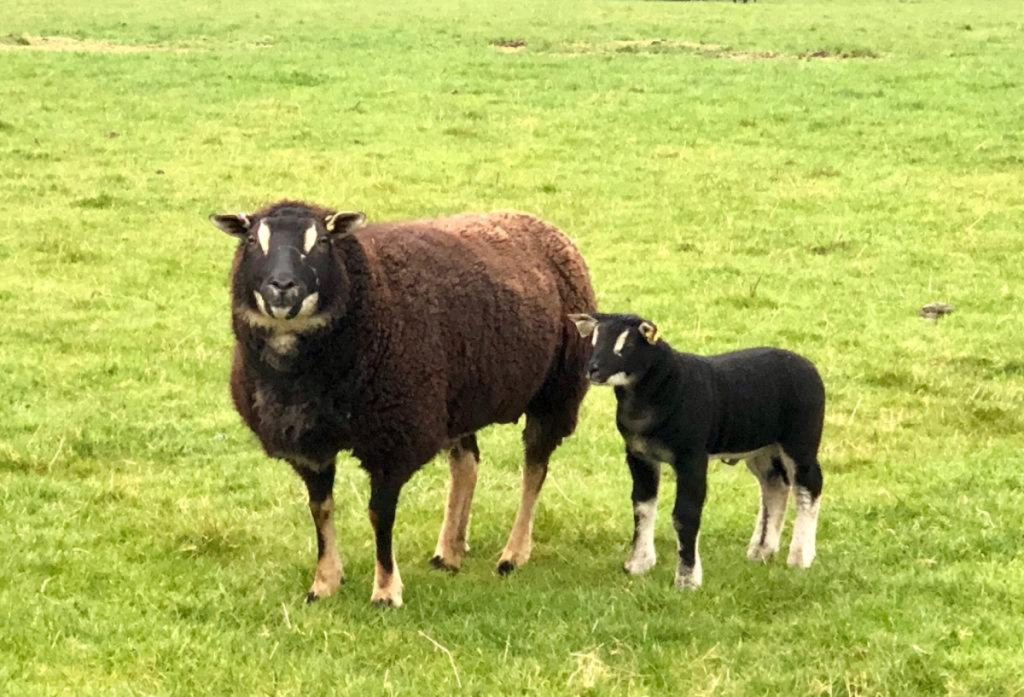 They are known for their distinctive facial markings that resemble a badger, and for their strong builds – good for mutton and lamb.
Sue and her husband Aubrey have been farming sheep for 40 years at Lypiatt Farm in Miserden, Gloucestershire.
<!-article_inarticle_2-->
They first bought three Badger Face Texels for a "bit of fun" earlier this year before birthing seven new lambs on Tuesday, January 10. They initially started looking at more exotic breeds of sheep years ago when they agreed to add ten similar Blue Texels to their herd – and now have 60.
Sue says that she hopes they will bring something new to the commercial trade.
Sue, who has written three books on sheep, said: "You wont see many of them around. In the North of England and Scotland you'd see a few more – but they're a new variety to Britain really – there are not a lot of us.
"We breed White Texels and Blue Texels, so we just sort of thought – why not! It'll be a bit of fun.
<!-article_inarticle_3-->
"If you're going to keep something as a bit of a novelty, it's worth it having a purpose too – so they'll do well commercially.
"At the moment though they're only being sold to pedigree breeders and passed to new farmers across the country. So the idea is that later on they will be a good new source for commercial breeders.
"We started off with three that we bought from the Netherlands in 2020. They were all locked down for COVID, so when we saw them online I ended up buying two lambs before getting another one from Northern Ireland.
"We bred them using a ram we found up in Scotland, though he has sadly died now. But he was a very good ram, so his children will be popular, and I should think for breeders in the future."

<!-article_inarticle_4-->
Produced in association with SWNS Talker.