Joining a choir might aid stroke sufferers' recovery, according to new research. Singing improves language skills and mental health of victims and their families, researchers found. The group intervention is equally cost-effective and offers opportunities for peer support The findings come following a study at the University of Helsinki.
Dr. Sini-Tuuli Siponkoski, of the University of Helsinki, said: "Our study is the first where caregivers participated in rehabilitation and their psychological wellbeing was evaluated."
Aphasia, a disorder that affects four out of ten survivors, causes them to lose their capacity to speak. It typically results from a blockage of the left side of the brain's blood flow. It greatly distresses sufferers and their relatives. Although some current treatments are effective, but most of them are not widely accessible.
<!-article_inarticle_2-->
Half of the cases persist for at least a year and have wide-ranging effects on the ability to function and quality of life, often leading to social isolation. Researchers have found that even with severe aphasia, singing abilities can still be retained. However, its application in rehabilitation, particularly choral singing, has not been studied.
""Our study utilized a wide variety of singing elements, such as choral singing, melodic intonation therapy and tablet-assisted singing training., said co-author Dr. Anni Pitkaniemi.
In melodic intonation therapy, speech production is practiced gradually by utilizing melody and rhythm to progress. It has been employed to some extent to combat aphasia, typically implemented as individual therapy but requires a great deal of resources.
The study included 54 patients with chronic aphasia and 43 family caregivers. Rehabilitation sessions were led by a trained music therapist and choir conductor.
<!-article_inarticle_3-->
Participants were split into two groups that received a four-month singing intervention either during the first or second half of the study in addition to standard care. It comprised weekly group-based training – including choir singing and group-level melodic intonation therapy – and tablet-assisted training at home. It improved everyday communication and responsive speech production faster than standard care after five months.
Improvements were sustained over the next four months. Additionally, the intervention enhanced patients' social participation and reduced caregiver burden. "This study provides novel evidence that group-based multicomponent singing training can enhance communication and spoken language production in chronic aphasia as well as improve psychosocial wellbeing in patients and caregivers," said Siponkoski.
Patients were assessed on tests and questionnaires on communication and speech production, mood, social functioning and quality of life and family caregivers with surveys on burden.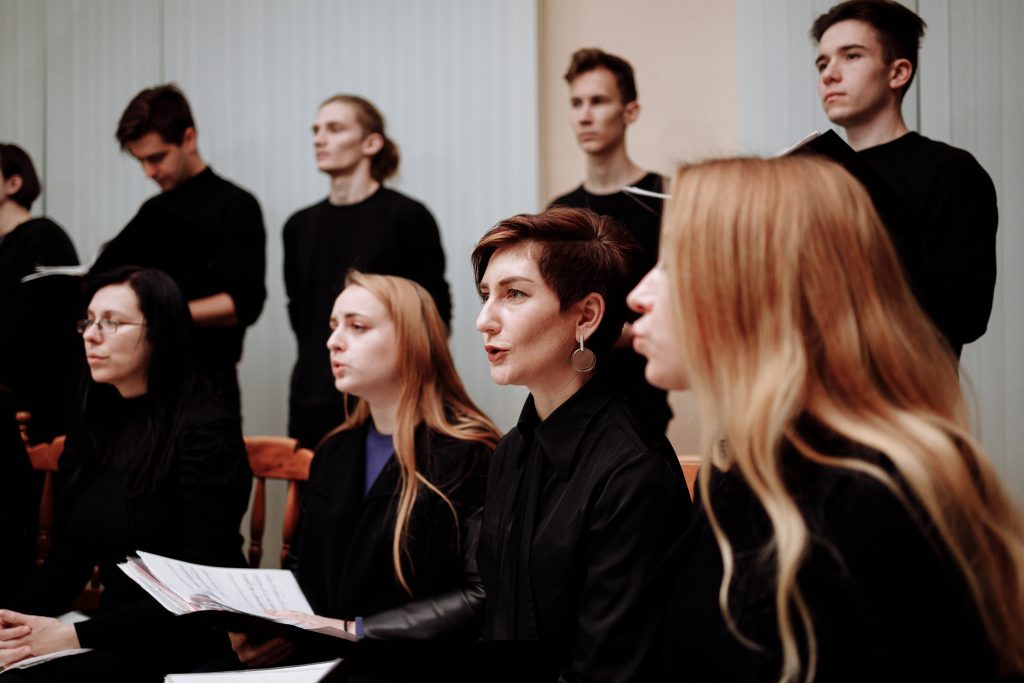 <!-article_inarticle_4-->
"In addition to training in speech production, group-based rehabilitation provides an excellent opportunity for peer support both for the patients and their families," Siponkoski said.
The findings in Brain Communications follow a recent study by the same Finnish team that showed listening to favorite pop stars speeds up stroke recovery. Exposing patients to vocal music improved language skills notably more than hearing instrumental tunes or audiobooks.
Produced in association with SWNS Talker.