Police in Pueblo, Colorado, are looking for two women who stole a pet dog from its female owner.
The crime was captured on CCTV. It took place in an empty parking lot in Pueblo on May 23.
The footage shows a car pulling up alongside the woman walking her pet dog. A woman gets out of the car and tries to snatch the dog by tugging on its leash.
A struggle then ensues before another woman gets out of the car and works with the other assailant to grab the dog and drive off.
<!-article_inarticle_2-->
During the struggle, one of the women physically attacks the victim, whose distress is audible and is heard asking: "Who are you?"
Following the dognapping, the victim called the police, who registered the crime as aggravated robbery.
The Pueblo Police Department then posted a request for information on social media to help find the perpetrators.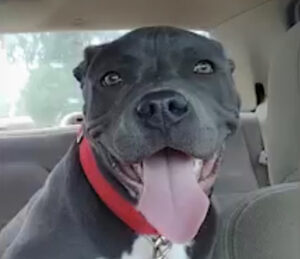 Citizens can also contact www.pueblocrimestoppers.com.
<!-article_inarticle_3-->
The police released physical descriptions of the suspects, saying the two women are black, and one is heavyset with purple hair.
A third person in the car, the getaway driver, was a Hispanic male, according to the dog's owner.
There is a reward if information leads to a felony arrest.
(Edited by Fern Siegel and Matthew B. Hall)